Following Amazon suing the admins of more than 10,000 Facebook groups over an alleged co-ordinated fake reviews campaign, we look at how to spot fake reviews and dubious ratings on Amazon.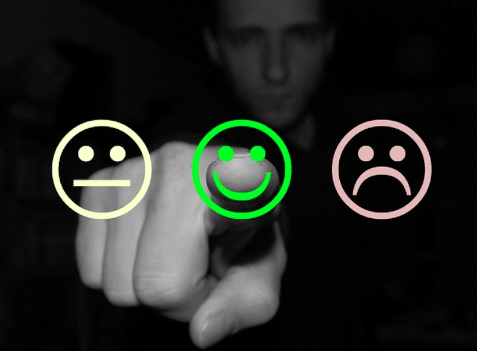 Why Use Fake Reviews?
On the site of one of the world's largest retailers and the top online marketplace, large number of positive reviews and five-star ratings can give sellers a competitive edge that brings in great profits. Those who write the reviews on behalf of sellers can receive benefits like money, refunds and free products.
How Big Is The Problem?
Only Amazon has that data for the true scale of the problem, however, fraudulent-review-detection service Fakespot suggests that around 42% of 720 million Amazon reviews assessed in 2020 were fake.
Damaging
Fake reviews can be damaging to buyers, other sellers and Amazon's platform. For example, fake reviews:
Promote products to the top of the list which may not best match the customers' needs and may not be the best quality of value for money. This can lead to buyers purchasing low-quality products that leads to dissatisfaction.
Can mean that Amazon retailers who are selling a higher quality product have great difficulty standing out among competitors with falsely positive reviews, thereby hitting their revenue.
Lead to some retailers being negatively affected when some competitors post fake negative reviews about their products.
Common Ways To Spot Fake Reviews And Dubious Ratings
Common ways to spot possible dubious ratings and fake reviews include:
Look at the percentage of 1-5 star reviews. If a listing shows hundreds or thousands of reviews with only 5-star reviews, or if, say 70% of the reviews are 4-5 stars and only 30% are 1-star reviews, this is an unusual pattern and one to be wary of. If a products only has 5-star reviews, this could be suspicious.
Vague reviews, eg; just using short comments like "Love it!" or "Great" could be a sign that they are fake.
Beware reviews that mention a competing brand or product and warn you not to spend money on it.
Study the negative reviews and filter the reviews by 1-star ratings. If there appears to be a common pattern, eg: reviews repeatedly reporting deficiencies in the product, this could be a sign that all is not as it should be.
Beware 'merged reviews'. This is where there are multiple variations of a product and a seller may have merged the listings together, manipulating the review to make it seem as though there are more good ratings on the product that is being sold than it has. This means that many of the ratings for a product many be for one that's totally unrelated. By reading several of the reviews, this can often reveal which product the reviews are about.
Read and search comments for any mentions or comments about the buyer receiving a gift card or a free product in exchange. This could be a sign that sellers have been incentivising customers who have bought their products, eg: by using inserts for a gift card or a free product in exchange for a good review.
Using Third-Party Websites And Browser Extensions
There are several websites and browser extensions that can be used to identify fake amazon reviews. These include:
Reviewmeta – users can paste the Amazon product page URL into a search box to analyse the users' reviews.
Fakespot – this is a browser extension that can be used to spot fake reviews on a variety of websites, including Amazon and eBay.
The Review Index – like Reviewmeta, this analysis tool works by copying and pasting the product link into the search bar.
What Is Amazon Doing About Fake Reviews?
In addition to suing the admins of more than 10,000 Facebook groups, other measures that Amazon has taken to tackle fake reviews and dubious ratings include:
Banning paid-for reviews that are outside of its Vine programme.
Introducing a 'disclosure' informing customers when a reviewer has been incentivised.
Restricting eligibility to review a product to customers who have spent at least £40 on the site within the last 12 months.
What Does This Mean For Your Business?
Fake reviews and dubious star ratings appear to be quite difficult for Amazon to stop, thus it is a problem that has grown following the pandemic years as some third-party sellers tried to get a get a competitive edge and cash-in on the surge in online shopping that the pandemic created.

Clearly, it's still possible for many people (if Amazon's suing 1000+ Facebook Groups) to find ways to manipulate the ratings. It may be difficult in the short term to detect and stop practices like including inserts with products offering incentives for good reviews (unless they're reported or mentioned online) or using merged reviews.

Manipulation and fake reviews, however, are unfair, but are still rewarded by Amazon which is why they are still happening. In addition to making it more difficult for sellers who are operating honestly, plus affecting customers who may be buying inferior products due to fake reviews, criticism about the matter is damaging for Amazon's reputation.

Clearly, users of the platform (both sellers and buyers) would welcome the introduction of more and better measures to filter out and prevent fake reviews and ratings. In the meantime, as buyers, we can only continue looking out for the signs mentioned in this article, and perhaps consider using websites like Reviewmeta if the purchase is an important one.
By Mike Knight