£22 million of the UK government's £91 million Green Heat Network Fund will be used to build a geothermal heating network that could provide low-cost heating for nearly 4,000 homes in Cornwall.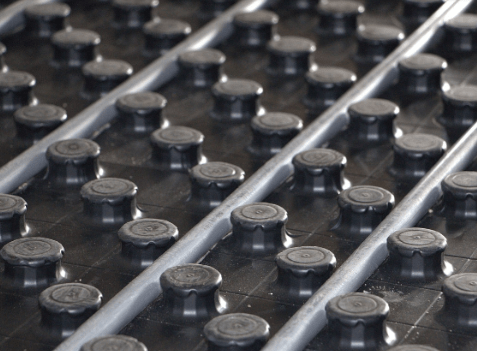 Drilling Near Turo
The government-funded project by Geothermal Engineering Ltd (GEL), "The Langarth" at Langarth Garden Village (near Truro), Cornwall, will involve drilling to a depth of more than 5,000 metres to extract heat from granite rocks. This heat will then be piped up to the surface to nearby homes. 
The Benefits
The main benefits of the scheme are that is uses renewable heat from natural, sustainable resources, saving 5,000 tonnes per year of CO2, proving low-cost heat, and keeping the benefits of the heating scheme in the immediate area surrounding it.  
Ryan Law, CEO of GEL, said about the project: "We use almost 50% of all energy in the UK for heating, yet most of this is currently gas. The potential of geothermal resources to produce renewable heat from our natural resources will play a large part of decarbonising this form of energy over the next decade. The great thing about a deep geothermal plant is that the heat will always benefit the immediate area surrounding it as it cannot be exported to a 'grid.' Langarth will be an excellent example of a local community directly benefiting from having a geothermal initiative nearby."   
Progress
The project (first envisioned in 2009) is still awaiting the design for a 'Binary' power plant (work due to start this year) although two directional wells have already been drilled; the production well to a depth of 5275m and the injection well to 2393m. 
Other Similar Schemes
Other similar Deep Geothermal Heat Networks in the UK include: 
– The Goole Green Heat Network (£12 million of the government's £91 million funding), which will (when operational in 2024) extract waste heat from a nearby manufacturing plant and pump it to residents and businesses in the area. The East Yorkshire project is intended enable nearby homes to ditch oil and gas in favour of cleaner, cheaper energy. 
– The expansion of a heat network in East London to supply heating to 2 new developments in and around the Queen Elizabeth Olympic Park. The project will serve around 500 new homes and 250 non-domestic premises with low-cost heating. 
The UK government says that it is currently funding 7 innovative projects with its Green Heat Network Fund. 
What Does This Mean For Your Organisation?
For organisations and businesses, the Cornwall geothermal heating network and similar projects offer numerous advantages. By transitioning to sustainable heating solutions, businesses can contribute to their environmental goals and reduce their carbon footprint. Additionally, low-cost heat provided by these networks can lead to significant cost savings for businesses in the long run, improving their bottom line. 
Investing in sustainable energy solutions also enhances a business's reputation and demonstrates its commitment to corporate social responsibility. Customers and stakeholders increasingly value sustainability and aligning with green initiatives can attract environmentally conscious consumers, boost brand image, and create a competitive edge in the market. 
The development of the geothermal heating network in Cornwall and other similar projects funded by the UK government's Green Heat Network Fund present compelling benefits for businesses, particularly in the energy industry. The utilisation of renewable heat from natural resources, the reduction in carbon emissions, and the localised nature of these schemes all contribute to a more sustainable and resilient future. Embracing these opportunities enables businesses and organisations to align with environmental goals, realise cost savings, enhance their reputation, and position themselves at the forefront of the transition to a greener economy.
By Mike Knight