Engineers at the University of New South Wales (UNSW) say they have modified a conventional diesel engine to run (mostly) on hydrogen which could lead to CO2 emissions being cut by up to 85%.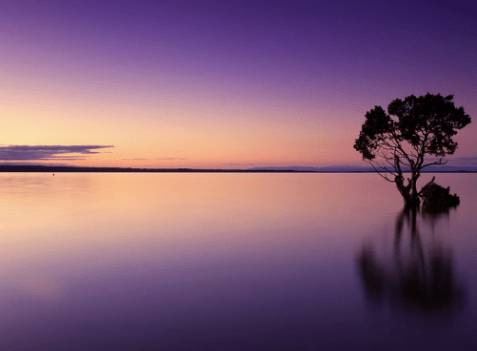 Engine Converted
The UNSW Sydney engineers have reported taking an automotive-sized inline single-cylinder diesel engine, then modifying it to install an additional hydrogen direct injector. The modification maintained the original diesel injection into the engine, but added a hydrogen fuel injection directly into the cylinder. This allowed them to run the engine on a mix of hydrogen (90 per cent) and a small amount of diesel, thereby creating a hydrogen-diesel hybrid engine. 
Results
Test results of this new, patented, Hydrogen-Diesel Direct Injection Dual-Fuel System technology show that CO2 emissions are reduced to to just 90 g/kWh – 85.9 per cent below the amount produced by a normal diesel powered engine. 
Also, compared to existing diesel engines, the the diesel-hydrogen hybrid showed an efficiency improvement of more than 26 per cent. 
Another benefit of the technology is that unlike alternative hydrogen fuel cell systems, it does not require extremely high purity hydrogen. This brings the relative costs down considerably. 
Retrofit To Any Diesel Engine
The researchers say that any diesel engine, e.g. those used in trucks and power equipment in the transportation, agriculture, and mining industries could be retrofitted to the new hybrid system in just a couple of months. 
Professor Shawn Kook from the School of Mechanical and Manufacturing Engineering who led the team which spent 18 months developing the new system says: "Being able to retrofit diesel engines that are already out there is much quicker than waiting for the development of completely new fuel cell systems that might not be commercially available at a larger scale for at least a decade.  
With the problem of carbon emissions and climate change, we need some more immediate solutions to deal with the issue of these many diesel engines currently in use." 
Put To Best Use Now At Mining Sites Where Hydrogen Available
The team say that the most immediate potential use for the new technology is in industrial locations, such as Australia's mining sites, where permanent hydrogen fuel supply lines are already in place. Studies have shown, for example, that 30 per cent of greenhouse-gas emissions at mining sites are caused by the use of diesel engines, largely in mining vehicles and power generators. 
What Does This Mean For Your Business? 
This new hydrogen hybrid fuel system is an exciting development with many benefits. For example, the fact that it can be easily retrofitted as a bolt-on to existing diesel engines and doesn't require more expensive high purity hydrogen mean that it can be put to use now on reducing CO2, and can keep costs down.
The costs could be further reduced due to the system making the diesel engine run more efficiently anyway. As the team pointed out, it could be put to good use immediately in reducing the significant amount of CO2 being produced by diesel vehicles in Australia's mining industry. The big promise, of course, is that once commercialised (in the next 12 to 24 months), it could be used around the world to hopefully make a big reduction in CO2 emissions from all kinds of diesel vehicles, thereby helping the planet, and helping industries and countries to hit their green targets.
By Mike Knight