Rather than EV drivers waiting for 40 minutes to re-charge the car battery at a charging station, could the solution be stations where drivers can quickly swap their battery for a fully charged one?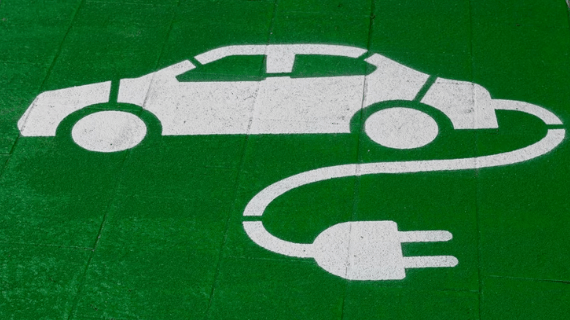 Swap Battery Rather Than Wait To Re-Charge
Chinese electric carmaker, Nio, recently made the news with exactly this idea (which is already widely used in China) and it has now been introduced to Norway (the first in Europe). Drivers of Nio EVs near Oslo can now, for example, book a slot using Nio's app, at the battery-swapping station. On arrival, drivers are instructed to park on designated markings and wait in the car.

Their EV's battery is then removed automatically from underneath the vehicle (by a machine, not a human) and replaced with a fully-charged one. The whole operation takes around 5 minutes (the company says on its website that it takes around 3 minutes, according to their tests).
Checks At The Same Time
Nio says that at the same time the battery is being swapped at the battery-swapping station, automatic battery and electric system checks are performed to keep both the vehicle and battery in the best shape.
Advantages
The company says that in addition to saving time and being more convenient than using re-charging stations, the process means that there's no battery degradation (i.e. the one in the car is always 'healthy') so drivers can keep their cars longer.
Also, the use of the battery swapping stations is free for the first owner (up to six times per month), and second owners only pay for the power they use. This makes Nio's battery-swapping inexpensive for owners.
It's been reported that Nio's battery-swapping stations (of which it plans to build 1000 of across Europe in by 2025 in partnership with Shell) can carry out 240 swaps a day. This means that Nio owners, certainly in Norway, can be very confident that they're going to be able to find a station and swap their battery when they need to.
Send A Mobile Charging Van
Another option that Nio offers, which is likely to require a little more waiting but could be really valuable to drivers who've simply run out of power (or are low on battery power or are not near one of the many charging stations) is to send a Power Mobile van. This, Nio says, is like sending a "flexible and convenient portable power bank to your car". Offering lifetime free battery swap and out-of-town power services are likely to be very attractive to those looking seriously at EV ownership but are feeling unsure about charging availability and costs, and may be important reasons why Nio sales have grown so quickly.
Renting The Battery – Cheaper
Nio owners can choose to buy a car with the battery included or buy the car but rent/lease the battery. This makes the car £7,000+ cheaper to buy than the cheapest Tesla Y.
Nio
Nio is a Shanghai-based EV start-up, founded in 2014, which delivered 91,429 vehicles in 2021, making it a major (and growing) new EV player.
What Does This Mean For Your Business?
The availability of charging stations, the cost and time taken to charge, and battery life are all key deciding factors in advancing the sales of EVs. Customers pay enough for the EV itself but also want to know that it will be easy and cost effective to charge the vehicle and that they won't be left by the roadside somewhere with a flat battery.

The battery swap and battery rental ideas could address these issues and could be a greener solution by requiring less production of EV batteries which are lithium-ion batteries and, therefore, contribute to the damage and greenhouse gasses caused by lithium-mining operations. For other popular EV makers with fixed batteries (e.g. Tesla), the battery swap idea and the rapid growth of Nio are likely to be a threat for the near future but could also be an opportunity if the other EV companies choose to change their models to adopt a similar approach.

Swapping stations may also be a threat to those companies in the EV charging industry but could also be a possible source of strategic alliances in future. Petrol companies, such as Shell has done with Nio, may also benefit from strategic alliances with companies like Nio that need to expand their network of charging or battery stations rapidly across many countries.
By Mike Knight