Suitable for those looking for help with a
one-off support issue

As our Ad Hoc support does not include our Service Level Agreement, the initial response you receive and on-going attention will completely depend on whether or not an engineer is available and doesn't get called onto another job for a customer that has a support contract with us.
What's Included

If you have a problem you can call us and we will provide support when we have an engineer available
All Ad-Hoc support is charged at our standard Ad Hoc hourly rate of £90 per hour, regardless of whether we are providing remote or onsite support
The minimum charge for any telephone or remote support is half an hour, with the minimum charge for onsite work being 1 hour
Travel time to onsite work will also be billable
Ad Hoc customers will not receive a credit account and thus once a job is done we will invoice for the time spent and this invoice will be due immediately with no further work being carried out until payment has been received
Priority is always given to one of our Fixed Fee or Break Fix customers, therefore any appointment or scheduled remote job could be cancelled at short notice, should the engineer be needed elsewhere
We must stress that our Ad Hoc service is only suitable for one-off support issues due to not being able to guarantee a swift response time. If this could affect the efficiency and profitability of your business then please take a look at our Fixed Fee or Break Fix plans instead.
Find out more

Please contact the office on 020 8649 9911 or you can email us.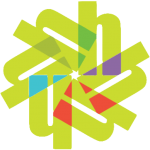 ---