Complete peace of mind – your IT becomes
our responsibility

What the plan covers

With a fixed fee service, you can outsource your IT support and maintenance knowing that whatever happens you are not going to be faced with any labour charges regardless of the problem you encounter, as all support is included. To make sure that your system is running at its best we automatically include our managed maintenance service and comprehensive 24/7 monitoring so that we are always kept informed about any issues or problems that may be bubbling under the surface.
Unlimited telephone and remote support
Unlimited onsite support (optional)
Vendor management (this is where we will deal with your other ICT suppliers on your behalf wherever possible)
Support where possible for a hand-held device for each PC that is covered
General monitoring of all PCs to provide us with report information and system trends
Full endpoint security for each client machine including Anti-Virus, Antispyware, and other malware prevention
Weekly housekeeping and preventative maintenance of all PC's
Scheduled housekeeping and preventative maintenance for the server
On-going patch management for all Microsoft updates and service packs
Hardware and software auditing, overview, and detailed reporting
Client portal to raise tickets and see all activity on your network including open and closed tickets plus any projects that we are working on.
Escalated response times for server down situations (if an onsite visit is required then our best efforts will be made to get onsite as soon as possible taking into account transportation and weather conditions etc.)
Monitoring to make sure that your installed backup solution is working correctly
Unlimited support for the backup solution to resolve any issues that are either highlighted through the monitoring or any other means
25% discount on any work that is not covered under the support agreement
What isn't include in the fixed fee

Any hardware, software, or parts
Project work such as supplying and installing new equipment
Work at different sites
Any form of ransomware attack clean-up unless our specific ransomware service has been taken
As a fully managed customer, any work outside of the support agreement would be billed at our standard hourly rate of £85 minus your 25% discount as a fixed fee customer (£63.75 per hour).
Pricing and contract terms for our fixed fee service

Pricing for these services is based upon the number of PC's and servers that you have plus the age and condition of your equipment. Therefore, to be able to provide a fixed cost, we firstly need to review your current systems
The contract notice period is 60 days
Payment is via Direct Debit
All general user tickets need to be logged using the client portal which will be setup for each user, or the nominated IT contact/s except in an emergency where a phone call should be made, and the responding engineer will raise the ticket.
Standard support hours are between 9.00am and 5.30pm Monday to Friday. The following table shows the contractual service level and the longest time that you could expect to wait for a response to your problem. An escalated response time will always be given for critical equipment such as a server or any situation that is causing a complete loss of IT service.
| | |
| --- | --- |
| Server down/business critical | Immediate/1st available engineer |
| General user problems | 4 hours |
| Onsite call outs | Next day |
| Project work | By arrangement |
Actual response times

While our contractual response time is 4 hours, we monitor our average response times and these are updated on our homepage every week.
Example pricing

To estimate the cost of supporting your organisation's IT, add up how many computers you are using* and then multiply by the cost per device from the table below. If your company has 20 computers, the fixed monthly cost would be £300 + VAT for the remote only service.
| | | |
| --- | --- | --- |
| Devices | Cost** | Monthly |
| 1 | £80.00 | £80.00 |
| 2 | £50.00 | £100.00 |
| 3 | £40.00 | £120.00 |
| 4 | £35.00 | £140.00 |
| 5 | £32.00 | £160.00 |
| 6 | £30.00 | £180.00 |
| 7 | £28.00 | £196.00 |
| 8 | £26.00 | £208.00 |
| 9 | £24.00 | £216.00 |
| 10 | £22.00 | £220.00 |
| 11 | £21.00 | £231.00 |
| 12 | £20.00 | £240.00 |
| 13 | £19.00 | £247.00 |
| 14 | £18.00 | £252.00 |
| 15 | £17.00 | £255.00 |
| 16-19 | £16.00 | |
| 20-50 | £15.00 | |
| 50+ | Please call | |
All costs exclude VAT
* Should a user have more than one computer e.g., desktop and a laptop then the first computer is charged at the above rate with any additional computers costing £10.
** This cost includes our managed AV and anti-ransomware service so if either of these are not required you can take off £2 per device for the anti-ransomware and £2 per device if you don't want the managed AV service.
Unlimited onsite support option

To add unlimited onsite support, add £10 per device to the costs show above. So, if your company has 20 computers, the fixed monthly cost would be £500 plus VAT for the remote and onsite service.

Please note: this option is only applicable for companies within our local support area and we would need to discuss onsite support options for anyone outside of this area.
Find out more

Could this be the right support plan for you and your business? Or maybe our Break Fix Plan would be better suited to you, take a look here to compare.
Please call us on info@hoc.co.uk and we'll be happy to discuss your requirements.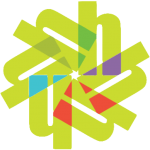 ---