There's a great number of advantages of using VoIP telephony over a standard phone system

Benefits of using VoIP telephony

Lower cost than a standard PBX
Packages that include the majority of calls
Flexibility – staff can take their number with them if they are working off-site and still be contactable in exactly the same way (including abroad)
Not location specific, giving more number choice
Handsets with excellent functionality included
After the initial installation, a VoIP system makes it very easy to move, reconfigure and add new handsets.
An additional valuable benefit to a VoIP system is the part it plays in your disaster recovery solution. Because you take the number with you and the set up can be managed remotely via a web interface, you can easily set up in a new temporary location with your phone number functioning.
Hands On IT for VoIP telephony

Hands On IT works with a range of highly experienced VoIP telephone providers, matching the right partner to your specific needs.
We will project manage the specification, installation and commissioning of your system, working with our VoIP partner on your behalf.
We can also provide support for your system on an ongoing basis as part of your monthly support plan and disaster prevention plan.
Billing for your phone system can also be via Hands On IT, making your accounts simpler, with one single bill for everything IT.
Because your phone system will be operating as part of your IT system, it makes sense to have your entire network managed in one place.
Find out more

If you would like to know more about VoIP telephony please call 020 8649 9911 or email info@hoc.co.uk.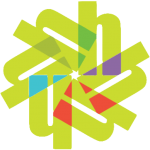 ---