We are able to offer a range of managed disaster
prevention and backup products to fit with the differing
recovery time frames and budgets that our customers have.

Hands On IT has invested a great deal of time and money into researching and testing various products on the market that can be used to decrease the amount of time required to recover from a major IT problem.
Fully managed disaster recovery service

Our solution combines a number of elements to build a secure and flexible service which includes both local and offsite imaging of your server. This means that we are not just taking a backup of your data, but also a complete image of the server, including all the system files and settings, throughout the day on a local NAS (network attached storage) box.
Your image will be stored on one of our loan servers, so that if there is ever a problem, we simply prepare the images and load up a copy of your server into a virtual machine ready to be delivered to whatever location you need.
We undertake regular testing and recommend carrying out an onsite DR test every six months. If you are a fully managed customer, this is covered in your contract.
Internet speed

The offsite replication is reliant upon you having a good internet upload speed to avoid back logs, which might mean your offsite copy is out of sync.
Managed disaster recovery service

This service is the same as the fully managed DR Service above but without the offsite replication to our site. The end user needs to make sure that the USB hard drives are changed every day with the previous night's backup being taken offsite, as this will then protect you against a site disaster such as fire, theft and flood.
We would use the USBs to transfer the data to a loan server, mount the backup image and get you back up and running. We recommend carrying out an onsite DR test every six months.
Unmanaged disaster recovery service

At the heart of this service is the same hardware and software that we use with our managed services. What we do is supply and install it as a one-off project, then hand it over to you to manage and monitor it.
At a glance

The table below gives you an overview of what is included in our different backup disaster recovery (BuDR) solutions:
Fully Managed
Managed
Un-managed
Backup Only1
Recovery time 2
2–8 hours
1–2 days
1–4 days
5 days +
Backup history
6–12 months
6–12 months
6–12 months
Normally 2 weeks
System restored 100%
✔
✔
✔
Guaranteed loan server
✔
✔
Fully monitored
✔
✔
Escalated response if
server down 3
✔
✔
Inclusive labour for DR
system problems
✔
✔
Onsite and remote DR support
✔
✔
Automatic offsite data replication
✔
Regular image testing
✔
User time to manage
Minimal
Minimal
High
High
Find out more

If you want to know more about our disaster recovery plans please call us on 020 8649 9911 or email info@hoc.co.uk and we'll be happy to chat.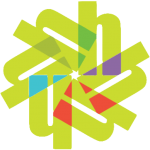 ---