Using experts to make sure your move is in safe hands,
makes good business sense

4 great reasons to subcontract the IT relocation to Hands On IT

1. We know how to handle IT
When you subcontract your IT relocation to us, we will create a project plan so you know what is to be done, then make sure the IT is moved and set up properly, so you don't have to. And if there are any problems along the way, we are the best people to quickly deal with them.
We will also:
Liaise with internet and telecoms service providers before the move
Install any necessary new cabling and

infrastructure

Provide loan computers in needed
Provide insurance for any kit that is damaged in transit
Have an engineer on-site on the first working day to immediately deal with any teething problems and minimise any IT down time at this stressful time
2. We are probably more experienced than your in-house IT person
If your in-house IT team have never managed an office relocation before, there is every chance that they could miss some aspects.
Asking them to physically move all the equipment will take too long unless they have some assistance, but do you really want your staff doing the physical moving of your equipment?
What if they drop their equipment? Would you bill them for the replacement? What if one of them hurt themselves while moving heavy hardware? Can you afford the sick leave or lawsuit?
3. We offer guarantees that removal companies may not
Every one of the many removal companies we have spoke to have said they are not able to deal with the IT relocation in the way we can. They cannot offer the technical guarantees that we can, or the additional technical services that come as part of our package.
They only move a pre-packed IT care and their insurance only covers physical damage caused by one of their operatives. But this only covers the physical replacement, not the time required to set up the new machine or the disruption that this will cause.
4. We are cost effective
When you take into account:
The real cost of moving the equipment yourselves
How much you would lose in the event of down time caused by a problem during the moving process
How much it would cost if a member of staff was injured and couldn't work and sued for compensation
Find out more

If you'd like a professional hand in relocating your IT please give us a call on 020 8649 9911 or email us at info@hoc.co.uk.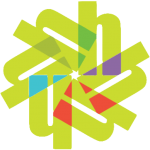 ---