Penetration Testing

If you have a business where the loss of access to your network, or a particular software platform, would place your business in jeopardy, this test will be beneficial to you.
Network vulnerability

If you've read our sections on ransomware/cryptoware or anti-virus security, you may be feeling a little vulnerable about your network, especially if you hold sensitive data, such as highly personal or financial data.
Ethical hacking

When choosing a PEN test partner, you must make sure they are completely ethical and are acting solely in your best interests.
We work with a market leader to conduct PEN testing for our clients. Please get in touch with us if you would like references from clients who have trusted our partner to run PEN tests on their network.
How PEN testing works

What we do is simulate a malicious attack – or hack – on your network using a combination of tools and methods.
The PEN test might be to check all or some of the following: your infrastructure, web applications, wireless network, as well as the security procedures you have within the business.
The human element is important, as your employees can often be the unwitting cause of many IT security breaches.
The goal is to identify any potential vulnerabilities such as:
Unpatched/out-of-date software
Browser exploits
Unsecure coding
Weak or inadequate encryption algorithms
Employee practices that leave you open to phishing and malware attacks
Once the testing is complete, we will provide you with a comprehensive report of remedial actions to secure your network. We will provide quotes for those actions, including from partner organisations for anything outside our core area of expertise.
Find out more

Please give us a ring on 020 8649 9911 to find out more about how we can help protect your IT.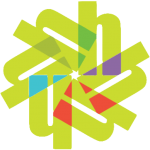 ---