Job Title
Systems Engineer
Year Joined
2017
Typical Day
Resolving issues over the phone, dealing with clients on-site and completing small IT deployments.
Best Software/App
A particular favourite of mine is e-books. I love the idea that I can access so many books with such ease and even read several pages before deciding whether to make the purchase. It is also very convenient to be able to keep lots of books on just one small hand-held device.
My First Computer
Olivetti PCS11. It was the first computer I used professionally, first to learn, later to teach office applications.
Most Exciting Up-Coming Tech
Some kind of pocket size energy source. Handheld fusion reactor maybe. The sort of battery that Iron Man gets his energy from.
What's It Like Working At Hands On IT
Hands On IT is a genuinely good place to work. I felt welcomed right from the beginning. Everyone collectively works as a team, helping each other. In addition, there is a wide variety of jobs to do on a day to day basis.
Greatest Working Achievement
Managing to keep up with ever-changing technology.
Hobbies/Interests
Reading books, riding a bike, photography, learning to play the Chalumeau and also spending time with friends and family.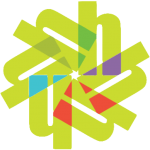 ---